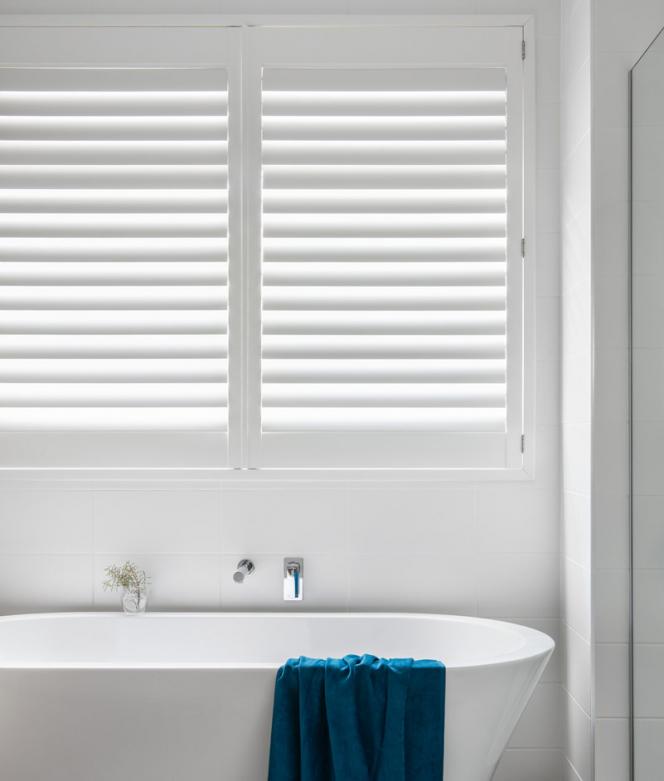 How Much Do Plantation Shutters Cost?
Whether you're building your home or redecorating, your choice of window coverings will come down to a few essential features: functionality, attractiveness and often most critically, cost. The Shutters Department makes costing a simple, one-click process with our handy Instant Quote form, but you can easily estimate your plantation shutters price by understanding what factors into your final quote.
What Goes into Your Quote?
DIY Installation Costs
The Shutters Department helps you measure and configure your shutters easily without the need to send a contractor to your home. The Shutters Department's online Design Centre has all the built-in consultation points a contractor would take into account, except the service is free and entirely DIY. The plantation shutters cost of installing can be more than $50 per panel not per window.
Window Size 
Furthermore, the overall dimensions of the window will impact the number of shutters required. With the ShuttersDept you can rest easy that you will not be charged anything extra for having more panels, extra midrails or different architraves. You will be charged the lowest price for your particular mounting type.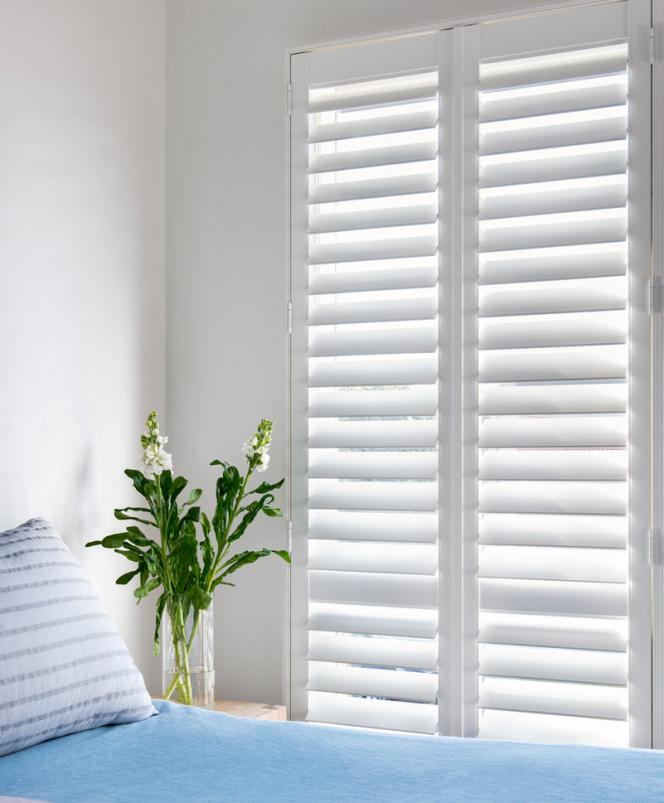 Recess Fit vs Face Fit
A Recess Fit (or 'Inside Mount') is when the shutter is made to fit within the frame (recess) of the window, manufactured to precisely cover the window area. A shutter that's fitted outside of the recess is referred to as a Face Fit (or 'Outside Mount'). A Face Fit attaches to the wall space around the window, overlaying both the window and part of the wall on either side. Your choice of fitting usually comes down to aesthetics, and a preference for a Face Fit will slightly increase the costs of your shutter design.
Colour
Your choice of colour can sometimes be an unforeseen expense, significantly impacting the overall cost of your shutters. However, at The Shutters Department, we have reduced costs for customers by streamlining our offer to three variations of white. This means your plantation shutter quote will not be mysteriously inflated. You can compare our three colours to Australia's most popular white paints from Dulux, Wattyl and Haimes.
PVC: The Most Cost-Effective Shutters Material
If you don't have a large budget, PVC plantation shutters are a perfect choice. PVC is a durable material that won't experience fading or cracking. Better still, PVC shutters are resistant to moisture and humidity. This makes our shutters ideal for bathrooms, kitchens, and any other areas likely to get wet. When comparing this to other materials, such as timber, PVC shutters will save you money both in the long term and the short.
We also offer custom DIY plantation shutter services in Sydney, Brisbane and Melbourne as well.