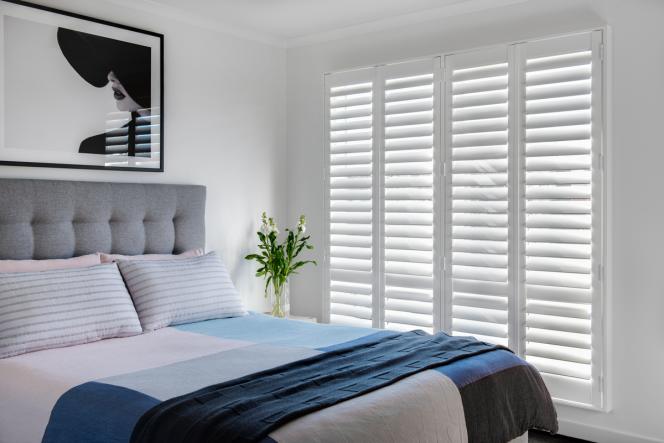 making XMAS delivery easy and stress free
Take advantage of our Xmas in July Special! Place your order now to receive 10% off and have your shutters ready for install in September prior to our Xmas cut-off date
Get in quick! No order is too small with 7-9 weeks delivery for shutters. Start with a small order and experience our simple DIY install. You won't regret it!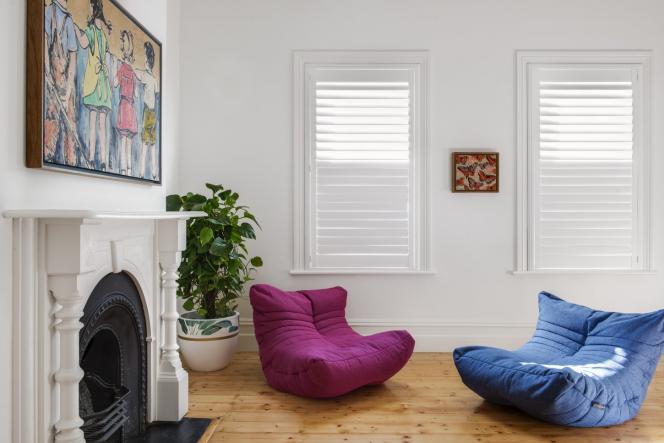 AMAZING Price,
direct FRoM manufacturer
No experience necessary! Our free online quotes, simple design process, and expert recommendations take the worries out of ordering shutters online. 
3 shades of white colours to suit popular Dulux, Wattyl, Haymes whites
10 year warranty, Australia Wide Delivery, No hidden costs and Simple DIY Install
Zipmoney now available! Own Now, Pay Later up to $5K Limit with 0% Interest.
Aluminium core
Our shutters are made from PVC, a durable material that won't experience fading or cracking, as an aluminium core reinforces each shutter blade.
Moisture resistant
PVC shutters are resistant to moisture and humidity, and therefore ideal for bathrooms and kitchens, or areas prone to getting wet and experience moisture.
Clearview
Our shutters use clearview functionality, which allows the blades to rotate using a hidden tilt rod, so that opening the blades gives a clear 180° unobstructed view.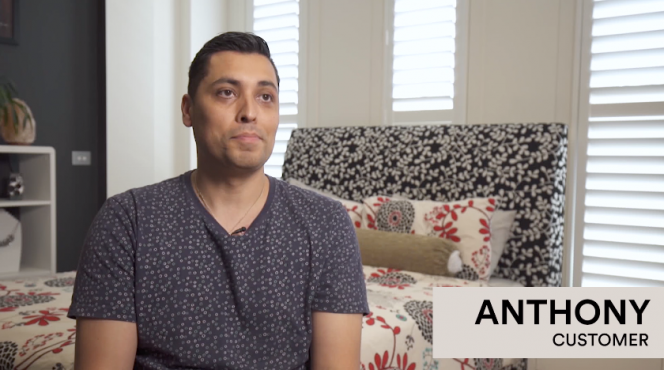 customers rave about us
5 star reviews on product review
We take a lot of pride in our customer service, not just in finding the right fit for your windows but also in our after-sales all the way to installation. This commitment to our customers has earned us a reputation which we are very proud!
We'll guide and support you through all the simple questions to provide you with an expert recommendation for each of your windows. Your cost savings on plantation shutters will continue to add up the more shutters you complete!
Frequently asked questions
We ship to most of Australia! Shipping is calculated at checkout and is based on the size of your order and your postcode.
How much will delivery cost?
Shipping cost varies based on the size of your order and delivery location. We don't make margin on shipping - we directly pass on the cost charged by our delivery partners.
For reference, an average sized order of 6 square metres (which is generally between 4 and 8 panels) costs around $140 to delivery to metro Melbourne, Sydney or Brisbane. Pricing is not linear - doubling the size of an order does not double the cost.
Delivery is calculated at checkout. If you'd like an estimate before you get there, just get in touch!
How long will my order take?
Your plantation shutters typically take 7-9 weeks to be delivered from the date you confirm your order. We call every customer to confirm order details and make sure it is perfect when it arrives.
I'm nervous about ordering online. What happens if I make a mistake?
Helping you order correctly is our number one priority - we've quite literally designed our business to make it easy.
Our online design centre gives you specific measuring instructions tailored to your windows. We've invested heavily in video, diagrams and photography to guide you every step of the way.
Most importantly, we're always here to help. Unsure? Send us photos, give us a call, or reach out via chat. We'll do everything we can to help.
Finally, nothing gets sent to our factory until we've personally spoken with you. We'll run through your order and double check all the details.
Why are you so much cheaper than other suppliers?
The Shutters Dept. can offer a market leading prices for two reasons. First, we help you measure and install your own shutters. Traditional retailers charge for this. Currently, the market rate is $100 to measure and $50 per panel for installation. Second, we import directly from the manufacturer - no intermediaries, no wholesalers. Your shutters are shipped from our factory and delivered directly to your door. 
HIGHEST QUALITY, SUPERB MATERIALS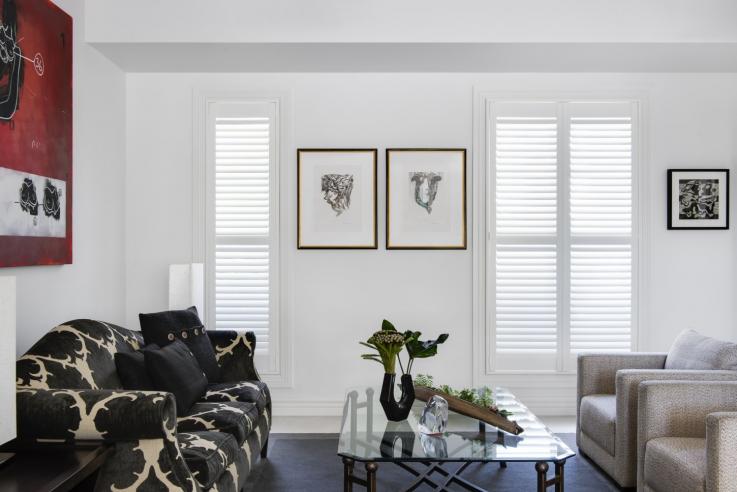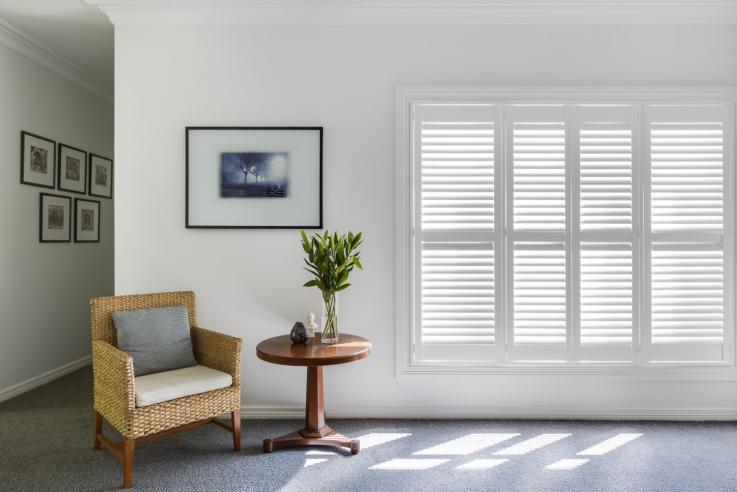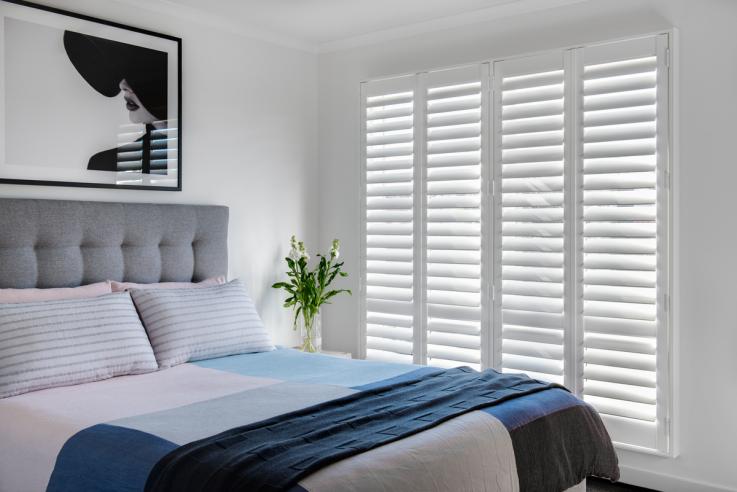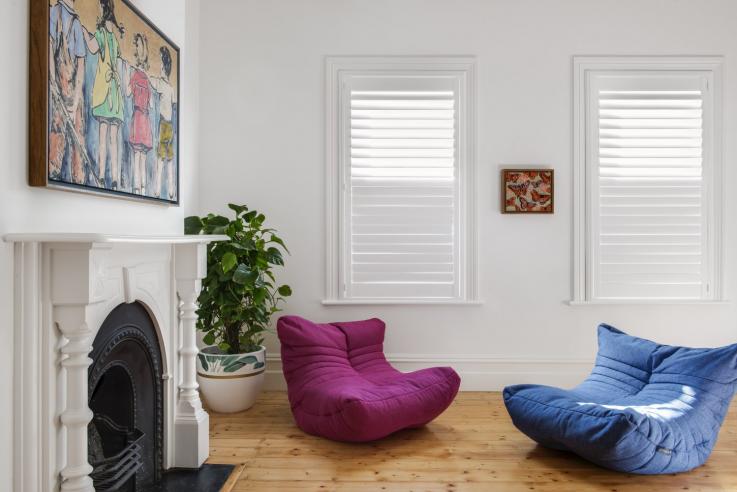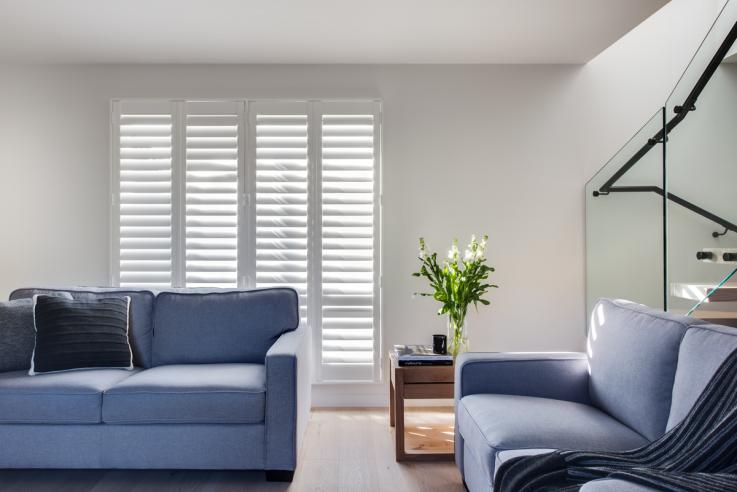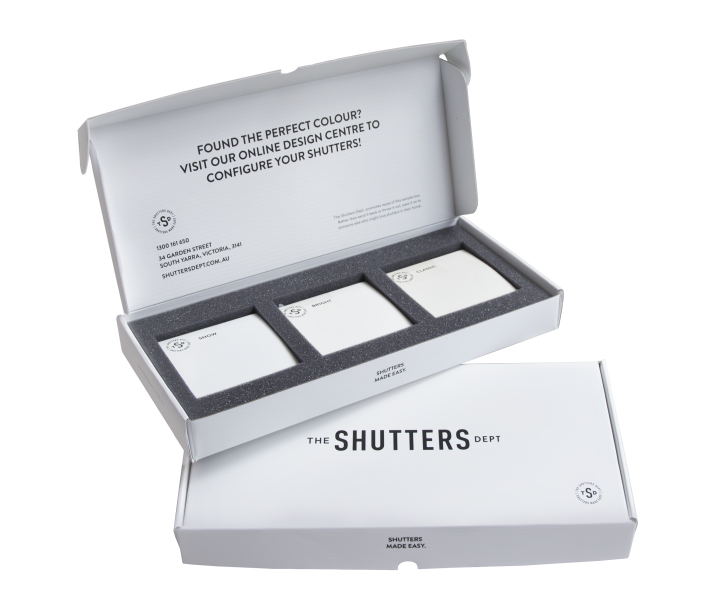 Request a sample today
Receive a sample of each of our three shutter colours and see exactly how they look in your home.
You can order a free sample after going through our Design Process and selecting the colour of your shutter.