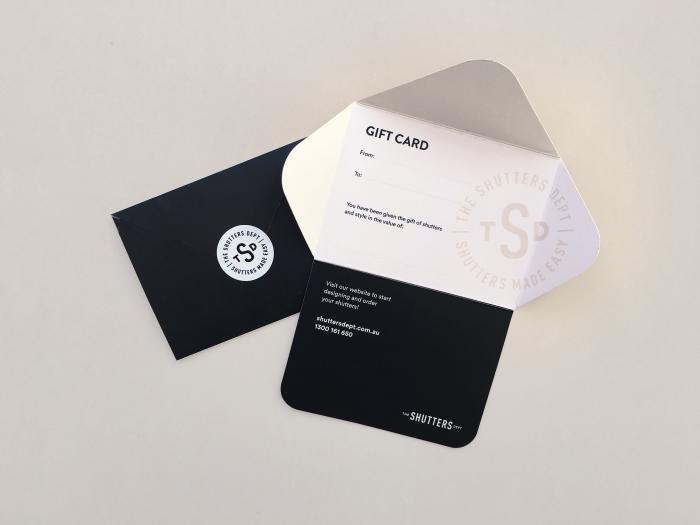 SHUTTERS GIFT VOUCHER
We've received so much positive feedback about our shutters and services, that we wanted to allow you to share the love. You can now purchase a gift voucher for your friends or family! Simply select the amount you'd like to give and we'll create a unique code for the recipient*.
You'll receive a sample box and beautifully designed voucher. All you need to do is give - we'll take care of the rest! 
*Vouchers are non-refundable and valid for one year from date of purchase.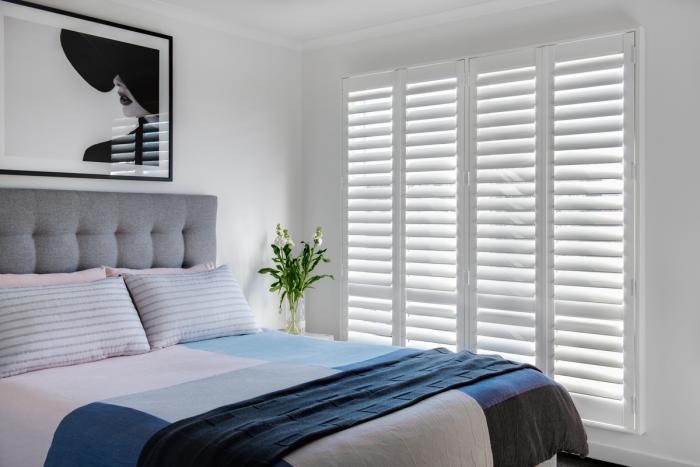 WHY GIVE SHUTTERS? 
Plantation shutters have earned their premium reputation. Beautiful and functional, they add value to any home. At The Shutters Department, it is our mission to make shutters affordable and accessible to everyone. High quality factory direct imports, simple DIY shutters installation, and fanatical customer support. Shutters is the perfect gift to help your loved ones transform their homes. 
Contact us to purchase a gift voucher.
We found the whole process so user-friendly and the team made sure every detail was covered so that our shutters were perfect. Would highly recommend. Not to mention incredibly affordable and great quality!
- Carly, VIC
Exceptional customer service and communication. Outstanding product and prices.
A big thank you to The Shutters Department for making our house look splendid! I Would highly recommend this company.. I can not fault the process from start to finish!
- Paige, NSW
Easy to use website - instructions for measuring were simple to follow and self explanatory. Contact with the company post-ordering was professional and friendly and if it weren't for their expertise and phone call after I ordered, our order would have been wrong! The wait for the shutters to arrive was long but well worth the wait and we were updated throughout the entire process on where they were up to on our order. Once arrived, the shutters were perfect and really easy to install. Will definitely be recommending to everyone as we were impressed by the whole process and product!
- Jess, Brisbane