Free Instant Online Quote
Design DIY Shutters Easily with Free Expert Guidance
Save $50 per panel with Easy DIY Install
high quality diy plantation shutters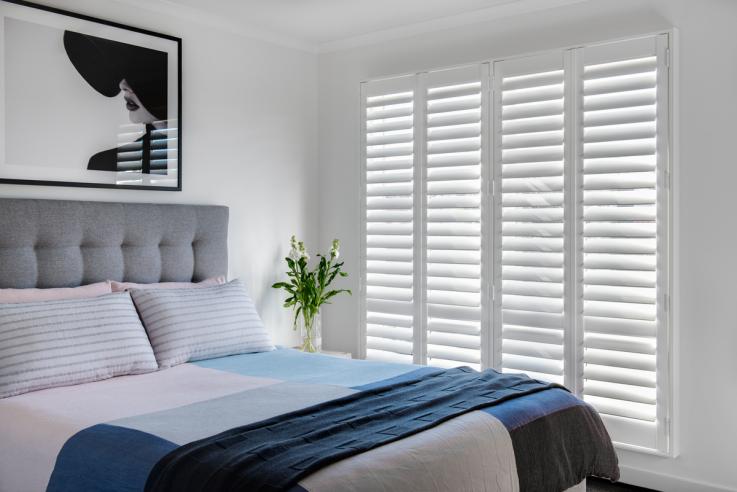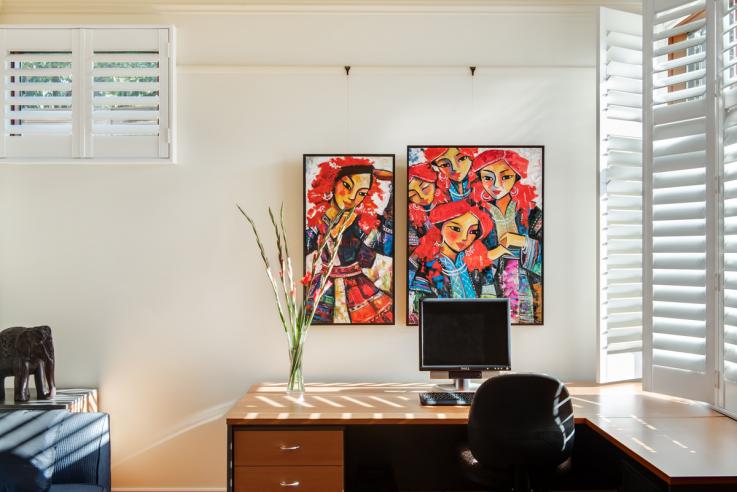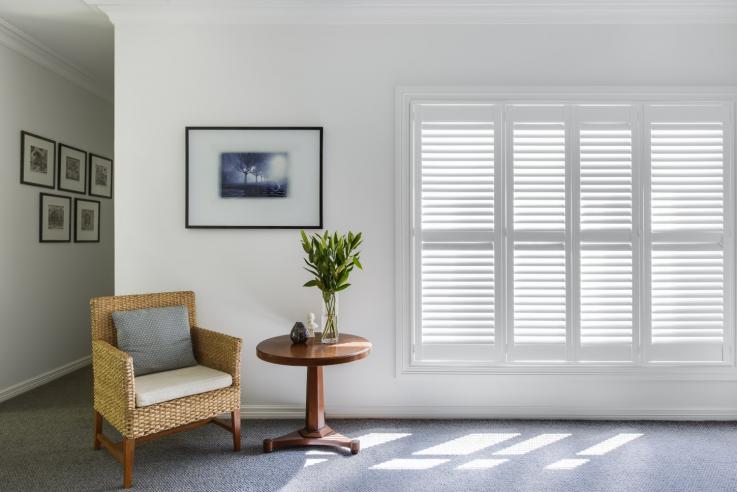 Frequently asked questions
Our shutters are made from aluminium reinforced PVC. PVC is a durable, tough and water-resistant material - suitable for anywhere in your home including wet areas like kitchens and bathrooms (though not for exterior use). The aluminium core provides strength and prevents bowing. The toughness of PVC can be a real benefit if you have kids or pets.
We offer our shutters in three shades of white. The 'whitest' of these is called Snow, while the colour with the most beige tint to it is Classic. Bright is somewhere in between. We've compared these three colours to Australia's most popular white paints from Dulux, Wattyl and Haimes. Click here to see our colour chart.
Our shutter blades are 89mm wide.
Hidden tilt-rods allow an unobstructed view through your shutters. 
If you order multiple panels and they close into each other, your shutters are made with a 'D mould' on the right-hand panel. This feature gives your shutters a neat finish and blocks any light from leaking through the gap between the panels.
All our shutters are sold with a frame - we sell three types of frame. If you inside mount your shutters, you can choose between a Z frame or an L frame. Outside mounted shutters use an L frame.
You can learn more about frame selection here.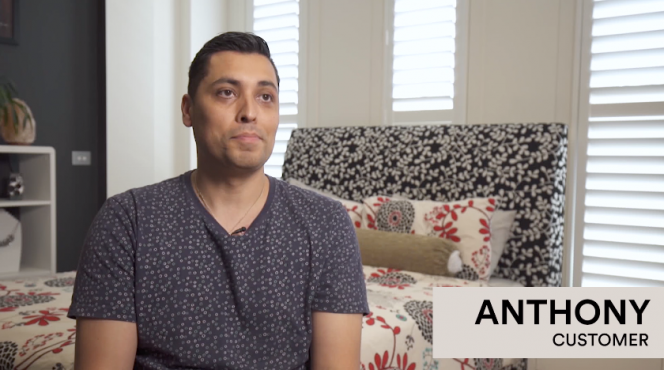 customers rave about us
5 star reviews on product review
We take a lot of pride in our customer service, not just in finding the right fit for your windows but also in our after-sales all the way to installation. This commitment to our customers has earned us a reputation which we are very proud!
We'll guide and support you through all the simple questions to provide you with an expert recommendation for each of your windows. Your cost savings on plantation shutters will continue to add up the more shutters you complete!